01603 721590
Page Generated:
9 Dec, 2022 06:24:48
Alton Evolution Victorian Oakham - Steep Roof, Dwarf Walls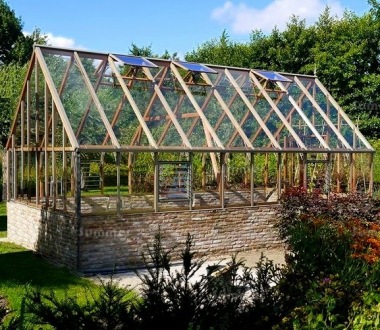 Summary:
These traditionally styled dwarf wall cedar greenhouses are available in sizes from 10'9"x6'5" to 10'9"x24'11" and feature a steep Victorian style roof pitch. The modern hybrid design cleverly combines the warmth and natural beauty of cedar with the performance and durability of profiled aluminium. The base plinth, threshold and gutters are aluminium with a choice of cedar or aluminium external capping. Luxury features include toughened safety glass as standard and a hinged door with a low threshold for easy access and a key lock. Automatically opening roof vents and low level louvred vents are also included. The aluminium components are powder coated grey to compliment the natural colour of the cedar when new and as it fades. The cedar is finished with a colourless preservative to enhance its natural beauty. Staging and high level shelving are available for potting and storage. Heaters, shading and many other accessories are also available to aid propagation and growing. Detailed instructions are supplied for DIY self assembly. We offer fitting as a low cost option in many areas.
Prices fixed until Wednesday 14th December.
The prices INCLUDE DELIVERY. Unlike others we do not add delivery charges at the checkout. Everything you need for assembly is supplied including instructions, fixings and glazing. Local INSTALLATION and BASELAYING services are also available in many postcodes. The prices include a free base plinth and toughened safety glass. The dwarf walls are not included.
| Size | Dwarf Wall Cedar Greenhouse | Aluminium capping instead of cedar | Ridge crests and finials |
| --- | --- | --- | --- |
| 10'9" x 6'5" | £7,935 | +£278 | +£312 |
| 10'9" x 8'5" | £9,155 | +£342 | +£356 |
| 10'9" x 10'6" | £10,210 | +£402 | +£407 |
| 10'9" x 12'7" | £11,261 | +£462 | +£476 |
| 10'9" x 14'8" | £13,249 | +£508 | +£630 |
| 10'9" x 16'8" | £14,469 | +£572 | +£674 |
| 10'9" x 18'9" | £15,524 | +£632 | +£725 |
| 10'9" x 20'10" | £16,575 | +£692 | +£794 |
| 10'9" x 22'11" | £18,563 | +£738 | +£948 |
| 10'9" x 24'11" | £19,783 | +£802 | +£992 |
| Size | Dwarf Wall Cedar Greenhouse | Aluminium capping instead of cedar | Ridge crests and finials |
Specifications
Western Red Cedar frame (a managed and replanted natural resource)
All timber used in the construction of this greenhouse originates from sustainable forests
10 year frame guarantee
Traditional appearance with steep Victorian style 45 degrees roof pitch
All timber is treated by total immersion in a high quality preservative which is colourless to enhance the natural beauty of the wood
Grey powder coated aluminium base plinth (makes greenhouse installation easy)
Heavy duty ex 2"x2" and 2"x3" cedar framing (finished sizes 45mm x 45mm and 45mm x 70mm)
Strong frame requires no diagonal braces
Morticed and tenoned frame joints
Morticed and tenoned doors and vents
Toughened safety glass
Puttyless glazing with substantial external capping screwed in to ensure the glass is tight fitting
Grey powder coated aluminium gutter with a downpipe to each side
Black round PVC downpipes and stopends
Durable aluminium retaining clips ensure that the roof glass is retained securely at the eaves
The glass overhangs into the gutter to ensure that the cedar framing is not exposed at the eaves
The glass overhangs the base all round to ensure that the cedar framing is not exposed at low level
Stainless steel fixing screws
Aluminium base fixing bolts
Aluminium ridge end cap
Roof vents are fitted as standard with automatic openers which react to heat to ensure that in hot weather the window ventilates in your absence
1 free roof vent and 1 low level louvre vent included with 10'9"x6'5" greenhouse
2 free roof vents and 1 low level louvre vent included with 10'9"x8'5" greenhouse
3 free roof vents and 2 low level louvre vents included with 10'9"x10'6" greenhouse
4 free roof vents and 2 low level louvre vents included with 10'9"x12'7" greenhouse
3 free roof vents and 3 low level louvre vents included with 10'9"x14'8" greenhouse
4 free roof vents and 3 low level louvre vents included with 10'9"x16'8" greenhouse
5 free roof vents and 4 low level louvre vents included with 10'9"x18'9" greenhouse
6 free roof vents and 4 low level louvre vents included with 10'9"x20'10" greenhouse
5 free roof vents and 5 low level louvre vents included with 10'9"x22'11" greenhouse
6 free roof vents and 5 low level louvre vents included with 10'9"x24'11" greenhouse
Half boarded single hinged door with stainless hinges and key lock
Inward opening door
Low threshold doorway for easy access
Grey powder coated aluminium door threshold
No door timber in contact with the ground
Decorative grey powder coated aluminium spandrels at the ridge and eaves
Decorative apex finials
Eaves height 5'7" (1708mm) including base plinth
Ridge height 11'1" (3384mm) including base plinth
Door height 6'7" (2012mm)
Door width 2'5" (743mm)
Dwarf wall height 750mm (approximately 2'6")
THIS ALTON EVOLUTION VICTORIAN GREENHOUSE: Alton greenhouses have been a traditional favourite with UK gardeners for many years. In 2013 this wonderful range was thoroughly reviewed and modernised. The result is stronger and longer lasting greenhouses with a more sophisticated dry glazing system, improved door performance and more controllable ventilation. At the same time the natural beauty of the high grade cedar has been improved with thicker and stronger framing with less bracing and a modern colourless finish. Behind the striking new look most of the popular old features have been retained including toughened safety glass as standard, no overlapping glass and low threshold doors. Some of the old features have been significantly enhanced especially the gutters, the staging, the shelving and the low level ventilation. The result is an even better range of greenhouses which evolved from the old market leader, hence the new models are known as the Alton Evolution.
HYBRID ALUMINIUM AND CEDAR CONSTRUCTION: This modern hybrid greenhouse combines the warmth and beauty of cedar with the rigidity and durability of extruded aluminium. Intelligent use of aluminium protects the timber and prolong its life. The base plinth and the door threshold are aluminium which ensures no direct contact between any timber and the ground. Almost all of the cedar framing is enclosed and internal which ensures lasting strength and good looks. The aluminium components are powder coated in a shade of grey which compliments the cedar when new and as it fades.
HEAVY DUTY CEDAR FRAME: The cedar frame features substantial ex 2"x2" (45x45mm) and ex 3"x2" (70x45mm) timber which requires no additional bracing. The design combines traditional joinery features such as morticed and tenoned joints with modern production techniques to ensure great strength and fast installation. All cedar is treated with a colourless preservative which provides a waterproof seal without hiding the beautiful natural colour of the cedar. Rounded edges enhance the soft natural feel of the wood.
DURABLE ALUMINIUM COMPONENTS: Most of the aluminium components are used in the parts of the greenhouse which are the wettest. This includes the base, the door threshold and the gutters. In addition, extruded aluminium provides better performance and durability for moving parts such as the door runners, the roof vent hinge mechanism and the louvre vent mechanism. The aluminium components are powder coated in a shade of grey which has been chosen to complement the appearance of cedar when it is new but also as it fades to a silvery grey colour.
DWARF WALLS: Dwarf walls can be built in your choice of brick or stone. You can choose engineering bricks for durability or you may be able to closely match the walls of your existing property. Dwarf walls offer maximum heat retention in the winter and are ideal for growing shade-loving plants such as ferns. Our prices do not include the dwarf walls. The greenhouse frames are prefabricated so the frame sizes cannot be adjusted to fit the dwarf walls. Instead the dwarf walls must be built to precisely the right size. Bricks are ideal but irregular natural stone may require carefully cropping.
WESTERN RED CEDAR: Western Red Cedar is a naturally resilient timber which lasts longer than pine and other softwoods, even if never treated from new. It has been widely used in construction for over a century. During this time cedar has deservedly earned an unrivalled reputation for its attractive appearance and extraordinary durability. It is the ideal choice for people who are too busy to maintain their garden building. This oily timber has a strong but pleasant aroma which repells insects. Cedar contains hardly any knots. If untreated it will fade to a silvery grey colour. Western Red Cedar is a sustainable resource from the well managed forests of North America.
POWDER COATED ALUMINIUM: The powder coated finish is more attractive than the stark silver finish aluminium greenhouses. The tough finish also has excellent weathering properties and retains its gloss and colour superbly. A good example of powder coating is the finish on your washing machine. Powder coated aluminium greenhouses have a similar finish.
TOUGHENED GLASS: Toughened glass is the best glazing material for use in greenhouses. It is around 6 times stronger than normal glass so it is less likely to break and when it does break toughened glass breaks into harmless small pieces. This makes toughened glass the best option for all the family including children, pets and the elderly. Toughened glass also strengthens the frame and it is heavy which helps to resist wind. Full height toughened glass is supplied in larger sizes than horticultural glass with no overlapping glass.
BASE PLINTH: The base plinth makes installation much easier. It is designed to be a portable and prefabricated foundation beam. The plinth features a flat underside to spread the weight of the greenhouse over a larger area. The base plinth can be placed on any flat and level surface including soil, gravel, decking, concrete or paving slabs. It is best to prepare a perimeter footing of concrete or paving slabs for the base plinth to stand on. However, with care the base plinth can be placed on any surface including soil or gravel provided that the ground is flat and level.
GREENHOUSE LOCATION: Ideally your greenhouse should have a clear space at least 18" wide on all sides, if possible. This ensures easy access for both installation and future maintenance. In reality this is often not practical and at many sites it is not needed. A reduced clearance is often possible on one or two sides. You should cut back or remove any nearby shrubs and trees. Remember to allow for future growth. Ideally the ridge of a greenhouse should run from east to west. The best position for a freestanding greenhouse is a sunny spot outside the shadow of nearby buildings and trees. A sheltered position is best otherwise additional screening may be advisable. Plants need plenty of water so your greenhouse should be close to a water supply and the site should be well drained.
BASE AND DWARF WALL PLAN: Soon after the order date we will forward plans of the base and dwarf walls with all necessary dimensions such as door opening widths and diagonal dimensions.
SIZES - LENGTH AND WIDTH: The sizes are listed alongside the price. The first dimension listed is the width and the second dimension is the length. The width refers to the angled gable walls at the front and rear including the door wall. The length refers to the side walls. The sizes listed are the external wall sizes. These sizes do not include the roof overhang. Many other suppliers quote the overall roof size which is much larger.
Options
Choice of cedar or aluminium external capping
Grey powder coated aluminium staging, length to suit the greenhouse
Grey powder coated aluminium high level shelving, length to suit the greenhouse
Ridge crests
Freestanding staging and potting tables
Additional roof vents with automatic openers
Additional louvred vents
Automatic louvre openers
Rainwater adaptor kits - with all the parts you need to connect both gutters into one water butt
Attractive wooden slatted water butts
Internal roller blinds - to protect your plants in a summer heatwave!
Potting trays
Seed trays
Cedar cold frames
Propagators
Electric and gas heaters
Insulation
Thermometers and soil gauges
Automatic watering systems
CEDAR CAPPING: The external capping protects the main structural framing timber which remains dry in all weather. Cedar capping provides a softer and more traditional appearance. The natural durability of cedar combined with the use of aluminium in vulnerable areas ensures that cedar capping will last. The cedar capping is treated with a colourless preservative.
ALUMINIUM CAPPING: With aluminium capping specified, there is hardly any external timber. The appearance is more modern but the overall impression remains of a beautiful cedar greenhouse. With the main structural timbers protected from the elements, the aluminium capping provides the ultimate performance with the look and feel of cedar and the durability of aluminium. The aluminium capping is powder coated grey.
AIR BRICKS IN DWARF WALLS: Air bricks can be built into the dwarf walls at regular intervals, which is an inexpensive way to provide low level ventilation. This will provide a healthy air flow through the greenhouse to ensure improved growing conditions and better crops.
VENTILATION: Improved ventilation increases the air circulation through the greenhouse for better growing results. Automatic openers react to heat which ensures that in hot weather the vents open in your absence and then close again when its cooler. Louvred ventilators provide a healthy air flow through the greenhouse to ensure improved growing conditions and better crops. Vents are an integral part of the greenhouse so it is easier to fit extra vents at the outset. Some plants such as alpines require more ventilation than others. If you are not yet sure which plants you are likely to grow improved ventilation will give you more versatility.
BUILT IN ALUMINIUM STAGING: Our built in aluminium staging provides a useful work surface and additional growing space in your greenhouse. It is bolted to the greenhouse frame and adjustable to any height. There are no legs below the staging, which gives you more flexible storage space. The staging is made to the same lengths as the internal walls to ensure a neat fit when a full length staging is specified. For this reason the actual length of the staging may be slightly less than the nominal lengths listed. If the staging is fitted to one side only this leaves the other side free for growing taller plants such as tomatoes. The staging can also be fitted to both sides to maximize the growing area for shorter plants.
BUILT IN SLATTED SHELVING: The built in slatted shelving matches the staging although it is not as wide. It is fixed to the greenhouse frames and provides extra growing space or useful extra storage. The shelving is adjustable to any height but it is often fitted at a higher level than the staging. Often the shelving is fitted above the staging where it provides handy storage at your fingertips directly above the main growing area. The shelving can also be fitted at waist height for use as narrow staging on one or both sides. The shelving is made to the same lengths as the internal walls to ensure a neat fit when a full length shelving is specified. For this reason the actual length of the shelving may be slightly less than the nominal lengths listed.
HEATERS: We offer a huge range of heaters so whatever your specific requirements we have a heater to do the job. Our electric heaters require a standard domestic 13 amp electricity supply. Our propane gas heaters require permanent trickle ventilation when in use. As an approximate guide, a 3kw heater will heat a greenhouse up to 8'x12' or provide frost protection only up to 10'x15' in normal site conditions. A 1.5kw heater will normally heat a greenhouse up to 6'x8' or provide frost protection only up to 6'x12'. Internal partitions are often used in large greenhouses to create a smaller warm room which is cheaper and easier to heat.
HEATING REQUIREMENTS: Heating requirements vary for several reasons. Location is one factor with more heating required in Scotland than in southern England and less heating required in a sheltered position. The design is also a factor. For example, dwarf walls improve the insulation and lean to greenhouses absorb warmth from the existing wall. Another factor is the materials used. Polycarbonate greenhouses retain heat better than glass and wooden greenhouses retain heat better than metal greenhouses. We recommend you to buy a bigger heater than you need - you can always turn it down.
BUBBLE INSULATION: Bubble insulation helps to protect plants and reduces winter heating costs. The insulation is attached to the inside of the frame using retaining brackets. The brackets are easily fixed to the greenhouse frame and they hold the insulation securely in place. This product is quick and easy to fit the first time and even quicker subsequently. The pack includes insulation, retaining brackets and instructions.
ROLLER BLINDS: Shading is normally required on one side of the greenhouse only, the sunny side. Attractive and versatile, these fully retractable and tensioned roof roller blinds will protect your plants. Internal blinds also provide significant insulation and reduce winter heating costs. Each blind provides shade for one glazing section. Roller blinds are normally fitted to one side of the roof. This protects against the strongest sunlight from directly overhead. If extra shading is required the blinds can be fitted just as easily in the walls of the greenhouse. The length of a blind can be reduced easily if required to allow for protruding vents handles. All fittings are supplied. DIY installation requires only a spanner.
Delivery
DELIVERY UPDATE: This item is currently available within the estimated delivery times below, with no delays. Our delivery times are slower than normal due to unprecedented demand.
Delivery is normally between 4 and 6 weeks after order.
Our greenhouse prices include all delivery charges - unlike others we do not add delivery charges during the checkout process.
SPECIALIST DELIVERY SERVICE: These greenhouses are normally delivered by specialist trained staff in dedicated vehicles. The benefits of a specialist delivery service include less damage, larger panels, heavier construction and helpful drivers who will carry your greenhouse to your chosen storage place.
Ordering/Payment
All prices include VAT.
Pay only 30% deposit when you order this greenhouse by phone or online.
ORDER ONLINE: You can pay with a debit or credit card. We also accept password protected online payments using Verified by VISA or Mastercard SecureCode. You can pay in full or pay a deposit only. You can pay a minimum 30% deposit with order or pay a bigger deposit if you prefer.
METHODS OF PAYMENT: We accept most major credit cards and debit cards including VISA, MasterCard, VISA Debit and MasterCard Debit. We also accept secure online payments using Verified by VISA or MasterCard SecureCode. We do not accept American Express or Diners Club cards at present.
SCHOOLS, COUNCILS AND BUSINESSES: We supply many schools, local councils and businesses both large and small. The prices and terms are the same so you can order online if you wish. If you want to pay by BACS transfer or company cheque please email us.
Installation
Low cost installation available in many areas
Pay separately on completion
THOUSANDS OF SATISFIED CUSTOMERS: Since we were established in 1981 we have connected thousands of customers to our unique network of independent fitters and baselayers. Specialist teams have offered to install our buildings or lay bases in many areas at low fixed rates in return for recurring work. The prices are offered within a specific area and subject to conditions. You deal direct with the fitter or baselayer which keeps the prices low and you pay them separately on completion. We make no commission except for a small upfront referral fee. The fitters and baselayers pay us nothing and we pay them nothing. Although we do not manage or supervise the work directly we listen carefully to feedback and any team who provides a poor service is removed from our network. For decades this effective system has provided a low cost option for our customers with high levels of satisfaction.
LOW PRICES FOR BASELAYING AND INSTALLATION: Low cost fitters and baselayers are available in many areas. To see the prices in your local area just enter the first half of your postcode at the top of every page or CLICK HERE. All of the specialist teams available in your area are listed alongside the building prices. To see their prices and conditions just click on the blue "i" symbol next to each team. To order online just add your chosen fitter or baselayer to your shopping basket before you proceed to the checkout.
NO FITTERS IN YOUR AREA? If you cannot see any fitters or baselayers in your area please contact us. We can often obtain a competitive quote from a team who is willing to travel a bit further. If you experience any other problems, for example entering your postcode or finding the fitting prices just contact us.
FITTERS & BASELAYERS REQUIRED - REGISTER FREE: Give your business a boost - we can put you in touch with customers in your local area! We need more fitters and base layers in all areas across England, Scotland and Wales. Register now - its free! It only takes a few minutes to register. Just CLICK HERE to apply online.
Features and Accessories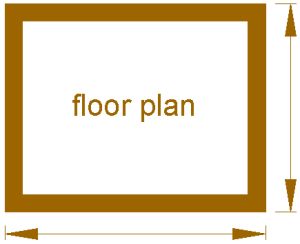 Minimum base sizes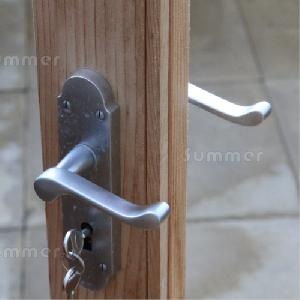 Partitions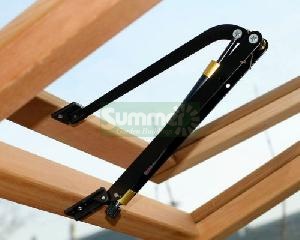 Ventilation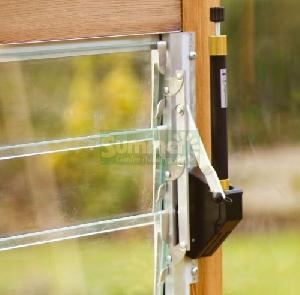 Automatic vent openers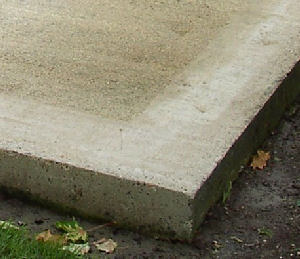 Greenhouse base preparation and other information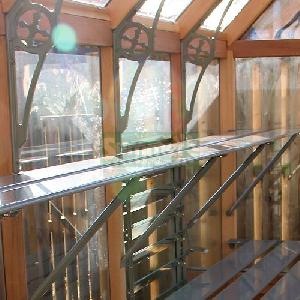 Full length built in shelving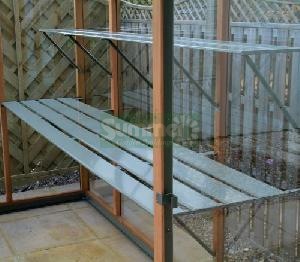 Full length built in staging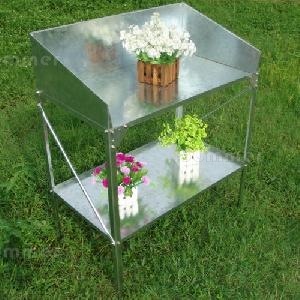 Steel potting benches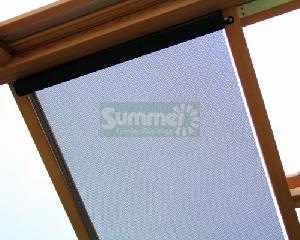 Internal shading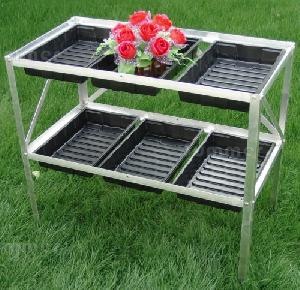 Seed tray frames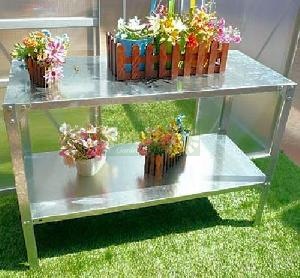 Heavy duty steel 2 tier staging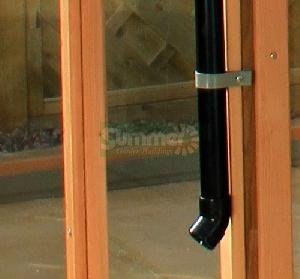 Rainwater kit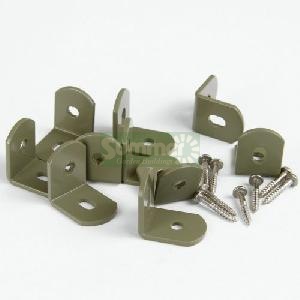 Hanging basket brackets and plant supports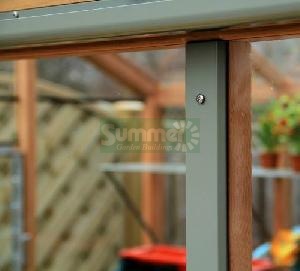 Close up photos
Wooden potting tables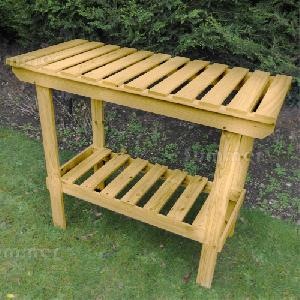 Wooden 2 tier staging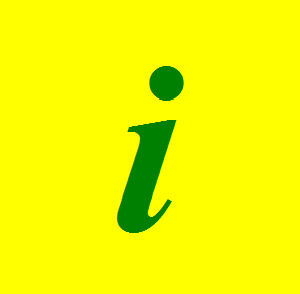 Other information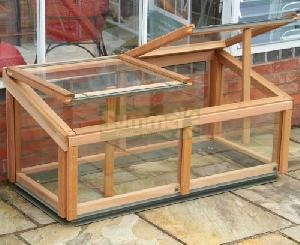 Cedar cold frames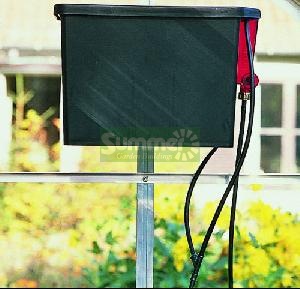 Irrigation kits
Insulation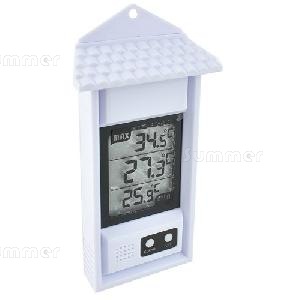 Thermometers and soil gauges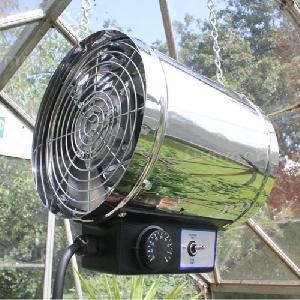 Electric heaters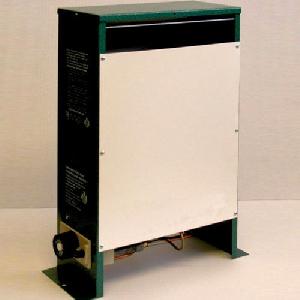 Gas heaters