01603 721590
Delivery postcode is
PE13
Page Generated:
9 Dec, 2022 04:47:59
Thermowood Orangery 227 - Valley Roof, Toughened Glass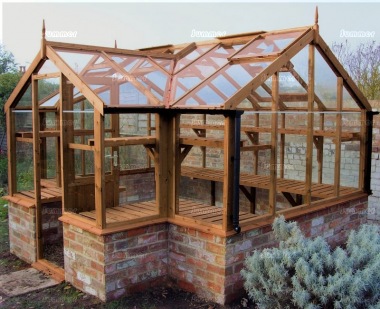 Summary:
These traditionally styled greenhouses are 11'5", 15'9", 19'11", 24'2", 28'2" or 32'4" wide. The depths are 11'1", 13'2" or 15'3". Features include a decorative valley roof design with a T shape ridge and a front entrance porch. Quality features include toughened safety glass and a choice of dwarf walls or timber panelling in two different heights. All timber has been thermally modified, a lifetime preservative treatment. Other features include guttering, a hinged joinery door and ample ventilation. Staging is included free to the two front walls and both sides of the porch. All roof vents include free automatic openers. The eaves height is a generous 5'8" and the door height is 6'6". Options include additional staging, high level shelving and a coloured paint finish.
Prices fixed until Wednesday 14th December.
The prices INCLUDE DELIVERY and FREE INSTALLATION complete with glazing. Unlike others we do not add delivery charges at the checkout. Local baselaying services are also available in many postcodes. The prices include free staging and toughened safety glass. The dwarf walls are not included.
| Size | Timber Panelling, 410mm High | Timber Panelling, 655mm High | Dwarf Walls, 607mm High | Colour painted finish |
| --- | --- | --- | --- | --- |
| 11'1" x 11'5" | £8,122 | £8,122 | £8,122 | +£2,031 |
| 11'1" x 15'9" | £9,108 | £9,108 | £9,108 | +£2,277 |
| 11'1" x 19'11" | £10,096 | £10,096 | £10,096 | +£2,524 |
| 11'1" x 24'2" | £11,084 | £11,084 | £11,084 | +£2,771 |
| 11'1" x 28'2" | £12,072 | £12,072 | £12,072 | +£3,017 |
| 11'1" x 32'4" | £13,059 | £13,059 | £13,059 | +£3,265 |
| 13'2" x 11'5" | £8,616 | £8,616 | £8,616 | +£2,154 |
| 13'2" x 15'9" | £9,602 | £9,602 | £9,602 | +£2,400 |
| 13'2" x 19'11" | £10,590 | £10,590 | £10,590 | +£2,647 |
| 13'2" x 24'2" | £11,578 | £11,578 | £11,578 | +£2,894 |
| 13'2" x 28'2" | £12,566 | £12,566 | £12,566 | +£3,140 |
| 13'2" x 32'4" | £13,553 | £13,553 | £13,553 | +£3,388 |
| 15'3" x 11'5" | £9,108 | £9,108 | £9,108 | +£2,277 |
| 15'3" x 15'9" | £10,094 | £10,094 | £10,094 | +£2,523 |
| Size | Timber Panelling, 410mm High | Timber Panelling, 655mm High | Dwarf Walls, 607mm High | Colour painted finish |
| 15'3" x 19'11" | £11,082 | £11,082 | £11,082 | +£2,770 |
| 15'3" x 24'2" | £12,070 | £12,070 | £12,070 | +£3,017 |
| 15'3" x 28'2" | £13,058 | £13,058 | £13,058 | +£3,263 |
| 15'3" x 32'4" | £14,045 | £14,045 | £14,045 | +£3,511 |
Specifications
Free same day installation
Scandinavian redwood or whitewood
Free timber slatted staging fitted to the two front walls and both sides of the porch, 1'8" wide x 2'5" high (520mm x 745mm)
All timber used in the construction of this greenhouse originates from sustainable forests
Front entrance porch 6'8" wide (2035mm)
Depth of side wall excluding porch 8'9" (2660mm)
Decorative roof design with 2 copper roof valleys and T shape ridge
Heavy duty timber frame (finished size 58mm x 32mm after machining)
Thermally modified timber throughout (lifetime preservative treatment)
Full height glass where practical with no unsightly glass overlaps
Modern glazing system with grooved framing and no separate glazing beads
Toughened safety glass
PVC gutters with downpipes and stopends
4 free roof vents complete with automatic openers (11'1"x11'5" and 11'1"x15'9" greenhouses)
6 free roof vents complete with automatic openers (11'1"x19'11", 13'2"x11'5", 13'2"x15'9", 15'3"x11'5" and 15'3"x15'9" greenhouses)
8 free roof vents complete with automatic openers (13'2"x19'11" and 15'3"x19'11" greenhouses)
Half boarded single hinged inward opening door
Joinery door with morticed and tenoned joints throughout
Aluminium door handle with mortice lock
Low threshold doorway for easy access
Door height 6'6" (1980mm)
Door width 1'10" (570mm)
Eaves height 5'8" (1730mm)
Ridge height 8'9" (2660mm)
FREE SAME DAY INSTALLATION - THE BENEFITS: Our free in house installation service is not just convenient, it is also your assurance of a better quality greenhouse. This is because any building which includes free installation is invariably better made using quality components. Over time regular feedback from fitters ensures that design faults and weaknesses have been rectified. Same day installation is convenient for you and cost effective because it saves travelling costs. The fitters will deliver your greenhouse and then install it, all at the same time. Others send sub-contract fitters separately, often from far away and often a week or two after the delivery. Waiting for the fitter can be very frustrating. Sub-contract fitting is also much more expensive because of the travelling costs. The fitting service does not include base preparation. A flat and level base is required, which can be made using concrete, paving slabs, pressure treated timber or plastic. In many areas we offer a base laying service as an option. We also offer heavy duty plastic base kits in all areas.
SCANDINAVIAN REDWOOD OR WHITEWOOD: The most widely used timber in the UK for years, Scandinavian Redwood and Whitewood grow in the well managed forests of Scandinavia and the coldest parts of Northern Europe. The cold climate ensures slow growth. The growth rings are much closer together than faster growing trees from warmer climates. As a result the timber is heavy and durable with a close grain pattern. The wood is seasoned and kiln dried to achieve the correct moisture content before it is machined. Redwood and Whitewood are so similar in appearance and performance that it is difficult to tell the difference. Both are classified as slightly durable and treatment is required for outside use. The forests of Scandinavia and Northern Europe have been responsibly managed on a sustainable basis for centuries so Scandinavian Redwood or Whitewood is an enviromentally friendly choice.
THERMALLY MODIFIED TIMBER: Thermally modified timber is a beautiful natural material with a projected service life of 30 years or longer. Only heat and steam are used in the treatment process and no chemicals are added. It is a lifetime preservative treatment. The timber is gradually heated to a high temperature which permanently changes the physical properties of the wood. The resistance to decay and stability of the wood are significantly improved as are the insulation properties. The moisture content is reduced and resin is removed so it cannot seep out of the wood. The process was developed in Finland but it is based on ancient knowledge. For example, the Vikings knew that fencing poles with a burnt surface were more durable. The finished colour of the wood is an attractive brown which can be painted or stained just like any other wood. If the wood is left untreated it will fade over time to a silver grey colour in the same way as other timber.
TOUGHENED GLASS: Toughened glass is the best glazing material for use in greenhouses. It is around 6 times stronger than normal glass so it is less likely to break and when it does break toughened glass breaks into harmless small pieces. This makes toughened glass the best option for all the family including children, pets and the elderly. Toughened glass also strengthens the frame and it is heavy which helps to resist wind. Full height toughened glass is supplied in larger sizes than horticultural glass with no overlapping glass.
GREENHOUSE LOCATION: Ideally your greenhouse should have a clear space at least 18" wide on all sides, if possible. This ensures easy access for both installation and future maintenance. In reality this is often not practical and at many sites it is not needed. A reduced clearance is often possible on one or two sides. You should cut back or remove any nearby shrubs and trees. Remember to allow for future growth. Ideally the ridge of a greenhouse should run from east to west. The best position for a freestanding greenhouse is a sunny spot outside the shadow of nearby buildings and trees. A sheltered position is best otherwise additional screening may be advisable. Plants need plenty of water so your greenhouse should be close to a water supply and the site should be well drained.
SIZES - DEPTH AND WIDTH: The sizes are listed alongside the price. The first dimension listed is the depth and the second dimension is the width. The depth refers to the overall depth including the front projection. The width refers to the front and rear walls including the door wall. The sizes listed are the external wall sizes.
Options
High quality paint system offered in a choice of colours
Choice of standard or painted finish on staging and shelving - available on greenhouses with a painted finish. Please note that the paint finish on work surfaces may wear or scratch with repeated use.
Choice of 410mm or 655mm high timber panelling or 607mm high dwarf walls
Choice of door hinges on the left or right (viewed from outside)
Choice of black or white PVC gutters and downpipes
Black antique door handles
Opening side windows
Additional thermally modified rear wall staging
Thermally modified high level shelving, length to suit the greenhouse
Free standing thermally modified 2 tier staging
Attractive wooden slatted water butts
Propagators
Electric and gas heaters
Insulation
Thermometers and soil gauges
Automatic watering systems
THERMALLY MODIFIED TIMBER PANELLING: The greenhouse frames are fitted on a 20mm thick black PVC damp proof barrier. The integral timber panelling features 12mm thick tongued and grooved matchboarding (finished size after machining). All timber is thermally modified, a lifetime preservative treatment. Timber panelling offers better heat retention in the winter than fully glazed greenhouses and it is ideal for growing shade-loving plants such as ferns. The cladding boards are fully built into the greenhouse frame as an integral part which cannot be detached.
DWARF WALLS: Dwarf walls can be built in your choice of brick or stone. You can choose engineering bricks for durability or you may be able to closely match the walls of your existing property. Dwarf walls offer maximum heat retention in the winter and are ideal for growing shade-loving plants such as ferns. Our prices do not include the dwarf walls. The greenhouse frames are prefabricated so the frame sizes cannot be adjusted to fit the dwarf walls. Instead the dwarf walls must be built to precisely the right size. Bricks are ideal but irregular natural stone may require carefully cropping.
AIR BRICKS IN DWARF WALLS: Air bricks can be built into the dwarf walls at regular intervals, which is an inexpensive way to provide low level ventilation. This will provide a healthy air flow through the greenhouse to ensure improved growing conditions and better crops.
COLOURED PAINT FINISH: This greenhouse is available treated inside and outside with a high quality microporous paint system in a choice of opaque colours. Microporous woodstains are impervious to water but not to water vapour, which allows the wood to breathe. Microporous woodstains offer superior absorption and protection plus greater durability. The appearance of colours and shades may vary between different screens or devices. Although our opaque preservative finish largely obscures the surface of the wood, the grain and other natural features may still be discernible through variations in colour and texture.
HEATERS: We offer a huge range of heaters so whatever your specific requirements we have a heater to do the job. Our electric heaters require a standard domestic 13 amp electricity supply. Our propane gas heaters require permanent trickle ventilation when in use. As an approximate guide, a 3kw heater will heat a greenhouse up to 8'x12' or provide frost protection only up to 10'x15' in normal site conditions. A 1.5kw heater will normally heat a greenhouse up to 6'x8' or provide frost protection only up to 6'x12'. Internal partitions are often used in large greenhouses to create a smaller warm room which is cheaper and easier to heat.
HEATING REQUIREMENTS: Heating requirements vary for several reasons. Location is one factor with more heating required in Scotland than in southern England and less heating required in a sheltered position. The design is also a factor. For example, dwarf walls improve the insulation and lean to greenhouses absorb warmth from the existing wall. Another factor is the materials used. Polycarbonate greenhouses retain heat better than glass and wooden greenhouses retain heat better than metal greenhouses. We recommend you to buy a bigger heater than you need - you can always turn it down.
VENTILATION: Improved ventilation increases the air circulation through the greenhouse for better growing results. Automatic openers react to heat which ensures that in hot weather the vents open in your absence and then close again when its cooler. Some plants such as alpines require more ventilation than others. If you are not yet sure which plants you are likely to grow improved ventilation will give you more versatility.
Delivery
Delivery is normally between 4 and 5 weeks after order for unpainted greenhouses.
Delivery is normally between 5 and 6 weeks after order for painted finish greenhouses.
Delivery in the EX, PL, TQ and TR postcodes may be 6-8 weeks longer.
Delivery in Scottish postcodes may be 6-8 weeks longer.
Our greenhouse prices include all delivery charges - unlike others we do not add delivery charges during the checkout process.
SPECIALIST DELIVERY SERVICE: These greenhouses are normally delivered by the fitters in dedicated vehicles. This ensures less damage and no delay between delivery and fitting. Most cheaper greenhouses are delivered by national carriers who normally deliver to the kerbside only. Carriers cause more damage and normally refuse to carry glass or large panels. Their prices are based on weight and panel sizes. As a result, greenhouses delivered by outside carriers are made in small and flimsy lightweight sections with less wood. The benefits of our specialist delivery service include less damage, larger more rigid panels and heavier construction.
Ordering/Payment
All greenhouse prices include VAT.
Pay only 30% deposit when you order this greenhouse by phone or online.
ORDER ONLINE: You can pay with a debit or credit card. We also accept password protected online payments using Verified by VISA or Mastercard SecureCode. You can pay in full or pay a deposit only. You can pay a minimum 30% deposit with order or pay a bigger deposit if you prefer.
METHODS OF PAYMENT: We accept most major credit cards and debit cards including VISA, MasterCard, VISA Debit and MasterCard Debit. We also accept secure online payments using Verified by VISA or MasterCard SecureCode. We do not accept American Express or Diners Club cards at present.
SCHOOLS, COUNCILS AND BUSINESSES: We supply many schools, local councils and businesses both large and small. The prices and terms are the same so you can order online if you wish. If you want to pay by BACS transfer or company cheque please email us.
Installation
All prices include FREE INSTALLATION by specialist trained staff.
FREE INSTALLATION: This greenhouse includes free installation. Because of this it is better made than other buildings. Everything possible is done to speed up installation and minimize problems on site. Even the glass and glazing beads are factory fitted. The result is better quality buildings which are fitted quickly with few complications. Features of these greenhouses include careful construction with high quality components and fewer problems.
Features and Accessories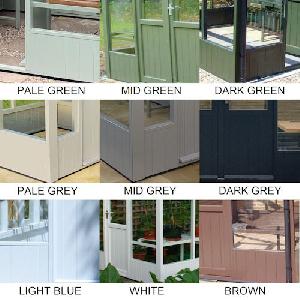 Paint finish - Full colour chart
Paint colours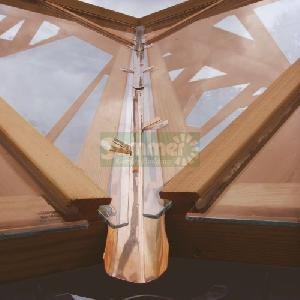 Close up photo
Door handles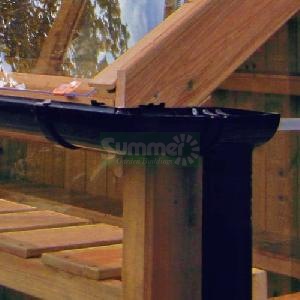 Gutter colour
Shelving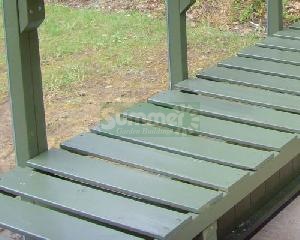 Design Options - painted staging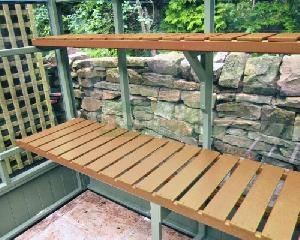 Staging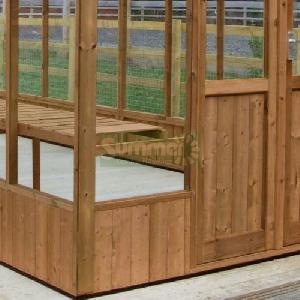 Thermally modified timber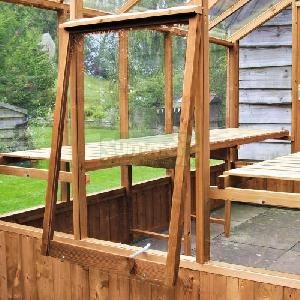 Ventilation
Dimensions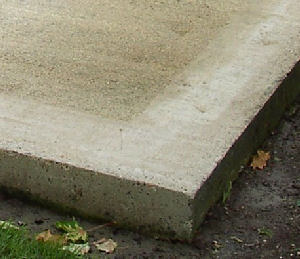 Greenhouse base preparation and other information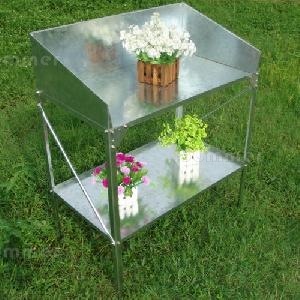 Steel potting benches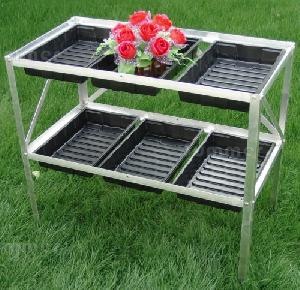 Seed tray frames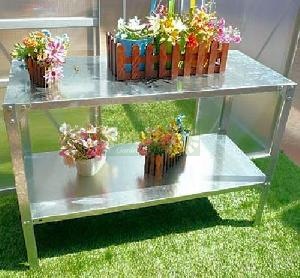 Heavy duty steel 2 tier staging
Wooden potting tables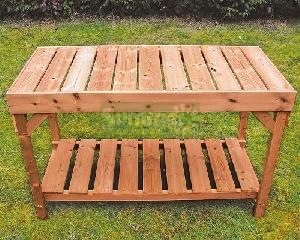 Staging 2 tier wooden slatted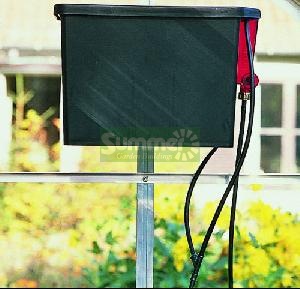 Irrigation kits
Insulation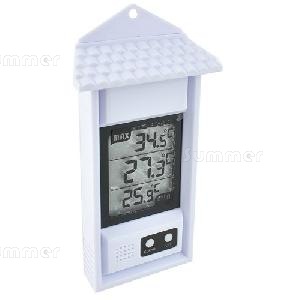 Thermometers and soil gauges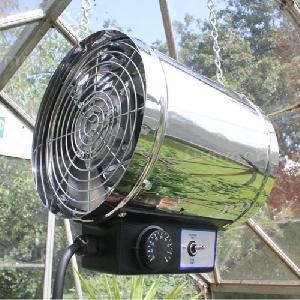 Electric heaters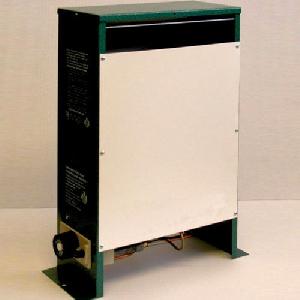 Gas heaters